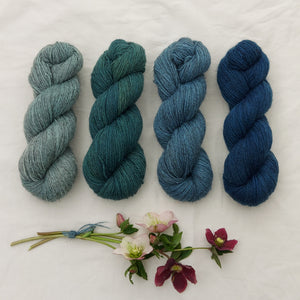 I am so very thrilled to present to you Dutch DELTA, my second limited edition yarn named after the great Storm Surge Barrier of the Low Lands. Delta represents the connection of countries on the North Sea in all of their nautical and yarny enterprises. From fleece to fiber, from fishermen to patterns and from knitter to knitter; we are all connected through time & space by a thread of yarn. First and formost I wanted to take the time to produce a fingering yarn that is inspired by and suited for knitting contemporary Gansey-patterns, secondly to design and...
---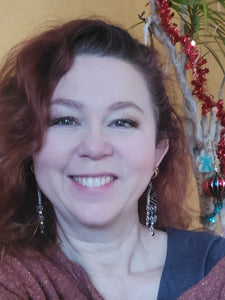 With the difficult year 2020 now behind us I simply want to thank you all so much for your support in my first full year of entrepeurship. My one-woman run business would not be here if it were not for you. Thank you from the bottom of my heart, it meant the world to me to. To receive all of your messages, support and orders and to share with you the love for natural yarns to all corners of the globe. It was so exciting to see The Dutch Yarn Barn take off! I have much to share in 2021 and...
---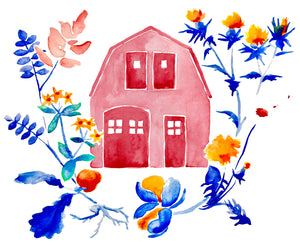 We're so excited to celebrate it with you! LOOKING BACK and beyond..It has been a full and beautiful start-up year for TDYB. There has been an tremendous growth in support and dialogue with you all, ethical- bio- and farmyarnlovers, a huge thank you for that! There have been joyful conversations and collaborations with designers and artists, a publication in Libelle Handmade Magazine and many successful yarn festivals and social meetings. There has been a steep learning curve concerning all things related to dyeing and small bussiness. I have completed two extensive made-to-measure wholesale orders for well reputed yarnshops in Amsterdam...
---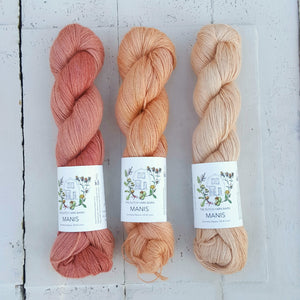 27th of March at 21.00 PM a new base that i am totally in love with right now will come to the shop. It is a completely natural yarn made with 50% baby alpaca, 25% silk and 25% linen, lovely drapy and with a beautiful silky sheen. It makes you happy on sight! I am still working on the webshop, so be excused if it doesn't go well in one go, i am still a newbie at this! THE YARN: Manis comes at a fingering weight (425 m) and i have dyed it in in a semisolid palette of candy colours...
---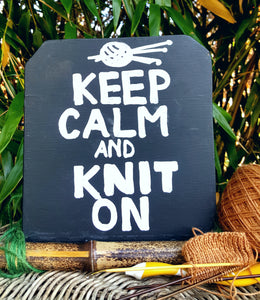 Unfortunately Coronavirus has grown to a fullblown pandemic and therefore all upcoming festivals are cancelled. It concerns:  - Breidagen Groningen 27-28 March  - Wolle Messe Leipzig 3-4 April - Breidagen Amsterdam 2 - 3 May  - Joure onder de wol 16 May - Woollin Festival Dublin 12 - 13 June It's very sad that we cannot meet, not to mention the financial losses but hopefully we can meet in the virtual space and live at another time! Meanwhile stay healthy, keep calm and knit on. Yours, Iris